Fleet Maintenance
Taking care of your truck is our number one mission. When a truck receives a complete service each pumper goes through a full 178 point inspection, Aerials will receive a 254 point inspection. In addition to the inspection, a full service includes: oil and filters, auto lube and grease. Following the inspection our technician will sit down and go over all noted deficiencies found during the inspection along with associated repair costs.
We have found that some departments prefer to make some of the incidental repairs in house to reduce costs. Regardless of where you are located in the Southeast it is possible to enter into a fleet maintenance contract. We recommend Counties and Fire Districts join together for reduced pricing. We will come to your area and service your entire fleet or County at one time. You are welcome to contact us for a free estimate and to discuss our inspection and service programs.
Palmetto Fire Apparatus provides fleet maintenance service to more than 40 departments and agencies throughout Georgia and South Carolina, including the following:
Bulloch County Fire, Bulloch County GA (Chief Chris Ivey)
Hardeeville Fire Department, Hardeeville SC (Chief Steve Camp)
Port Wentworth Fire Department, Port Wentworth GA (Chief Lance Moore)
Jasper County Fire & Rescue, Jasper County SC (Chief Wilbur Daley)
Isle of Hope Fire & Rescue, Chatham County GA (Assistant Chief Marcus Wilson)
Darlington County Fire & Rescue, Darlington County SC (Chief Ricky Flowers)
Shoreline Medical Transport, Hardeeville SC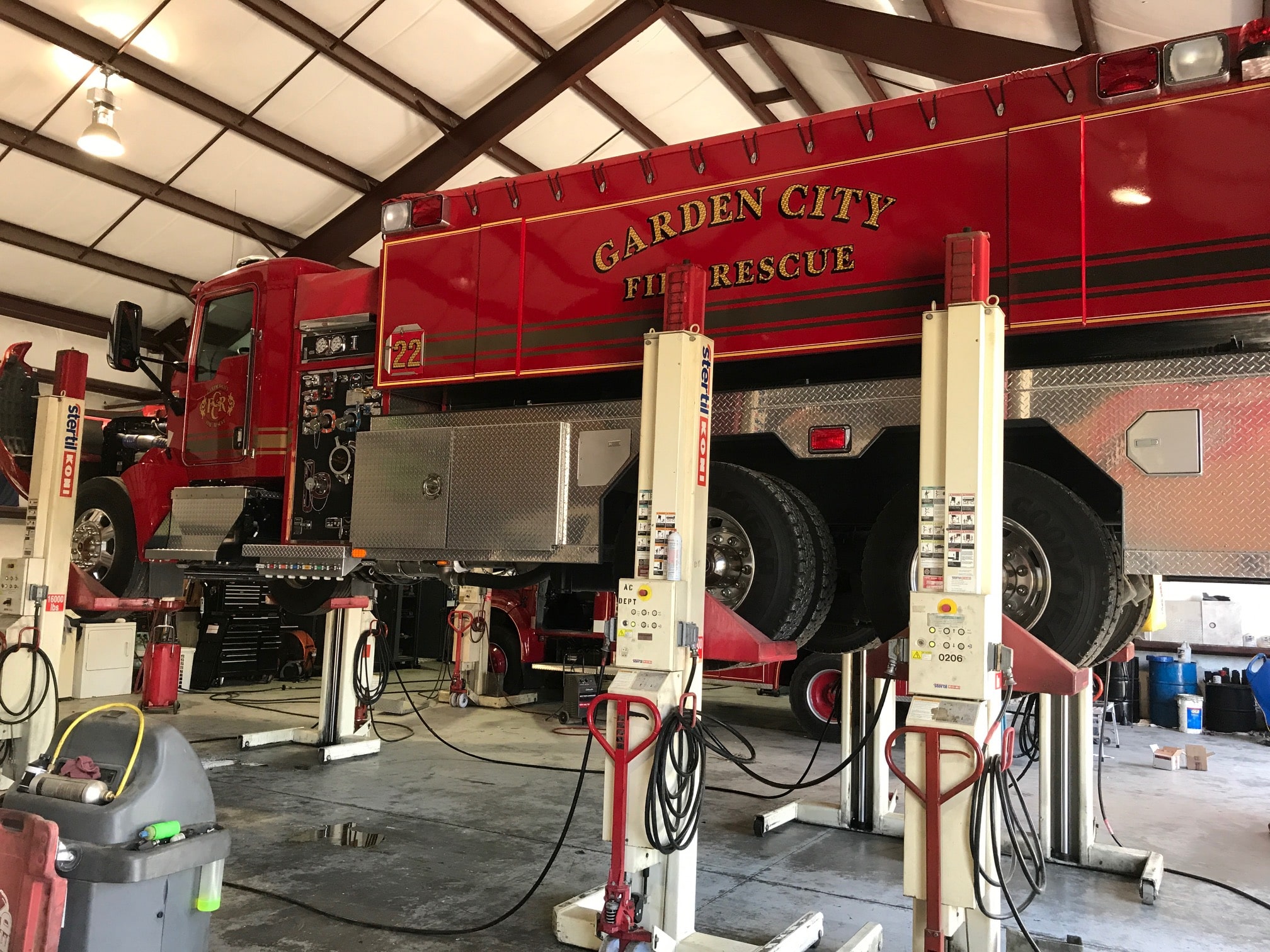 Contact us to inquire about service or any of the vehicles in our inventory.