USED TRUCK SALES
Palmetto Fire Apparatus buys and sells a full line of used apparatus, if we don't have something, we will find it for you.
THE LEADING INDEPENDENT SALES & SERVICE CENTER
Palmetto Fire Apparatus is a locally owned and operated used fire truck sales & service center located in Ridgeland, South Carolina.
REDUCED HOURLY RATES FOR FLEET CUSTOMERS
Advanced pricing for the noted repairs annual. Annual inspection will reduce the potential for catastrophic failures, assist in the budget process.
ABOUT US
Palmetto Fire Apparatus is a locally owned and operated used fire truck sales and service center located in Ridgeland, South Carolina. Palmetto Fire Apparatus specializes in used fire truck sales, fleet preventive maintenance, factory warranty repair, pump testing, aerial testing and fire pump repair.

Palmetto Fire Apparatus realized early on the necessity for a full pump testing facility.

When a truck receives a complete service each pumper goes through a full 178 point inspection
Our Mobile service takes us all across the Southeast performing fleet maintenance, pump testing.

Palmetto Fire will travel to your area and service your entire fleet or County at one time.

Palmetto fire apparatus will arrange to have your truck shopped to you anywhere in the United States and even internationally.

Palmetto Fire Apparatus has a full rental program with no minimums pumpers can be shipped and pick-up anywhere in US.
Search from Truck Listings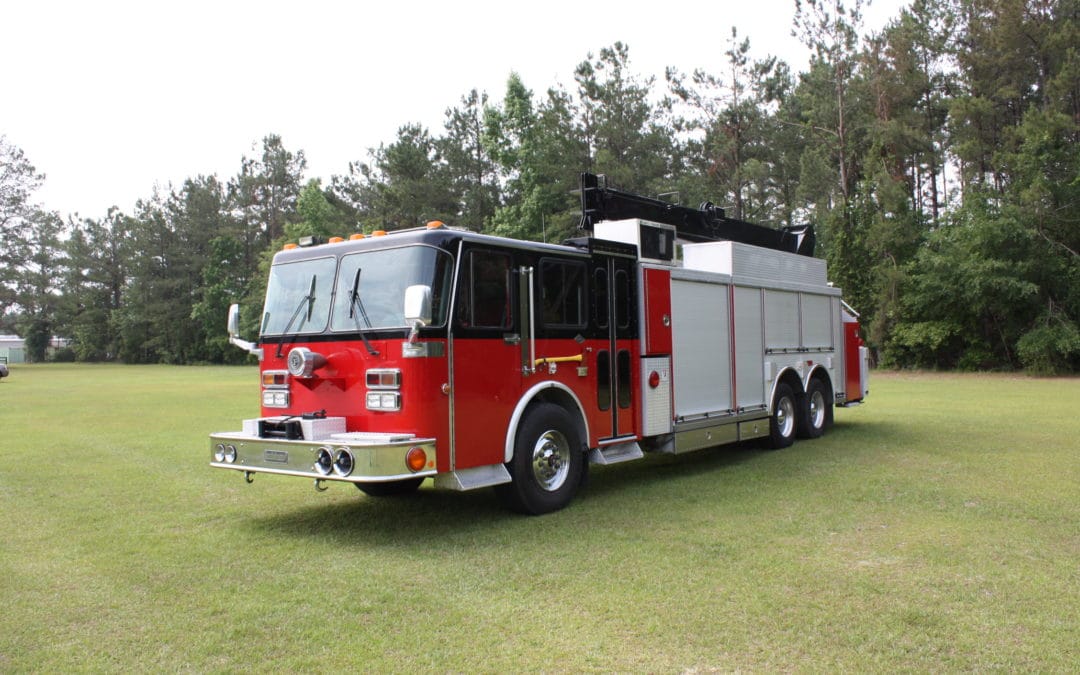 Completely rebuilt (Det Dsl & Allison Auto Trans)
All new roll-up doors
Complete new Paint & Tires
All New LED lighting to be installed
Crane Certified 2014
read more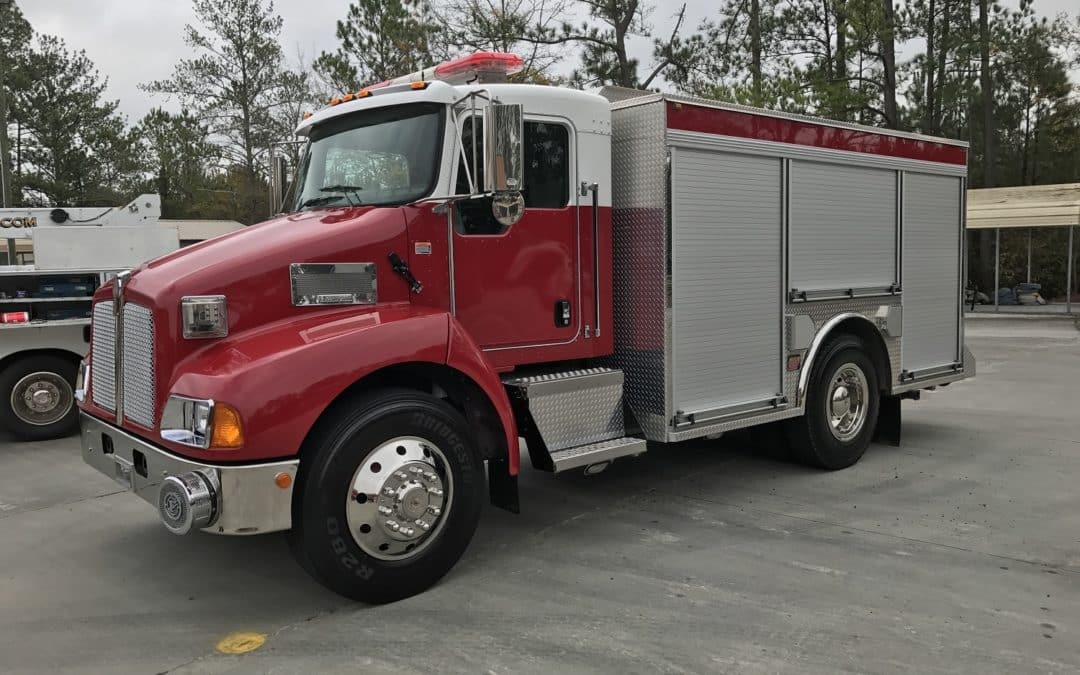 PFA has purchased four identical KenworthT-300 Rescues with a 25K GVW. The engine is a Cummings ISB with 260HP. All units have low miles. Each unit has a 300 gallons poly water tank and a 20 gallon foam tank. The pump is a Hale 250 gallon per minute pump powered by a Briggs and Stratton 18HP engine. There is storage in the rear for a jump line, SCBA storage, 2-12 volt scene lights, federal Q2B and electric siren, pull out tool board and pull out SCBA storage. All these units are in excellent condition and ready for delivery. If you are looking for a great Rescue or service truck with low miles this maybe the unit. We have the full manufacturer specification sheet available.
PALMETTO FIRE APPARATUS
WWW.PFAFIRE.COM
843-645-9970
Emergency Vehicle Technician Certified
WE ARE THE NUMBER ONE USED FIRE TRUCK SALES AND MAINTENANCE CENTER. WE FEATURE PIERCE, E-ONE, FERRARA, SPARTAN, SEAGRAVE, KME FMC, SUTPHEN AND SMEAL. WE SERVICE ALL MAKES AND MODELS OF USED FIRE TRUCKS: RESCUE TRUCKS, PUMPER TRUCKS, BRUSH TRUCKS, LIGHT RESCUES, LADDER TRUCKS, AIERAL TRUCKS, RESCUE PUMPERS, AND COMMAND UNITS.